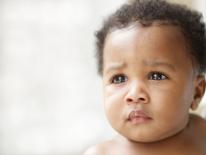 The District of Columbia's Early Intervention Program (DC EIP) provides support and services to families with children, from birth through three, with developmental delays and disabilities.
If you have concerns about your infant or toddler, you can refer a child to Strong Start by submitting a referral online.
Strong Start Approach
The Strong Start program uses the primary service provider (PSP) and teaming approach – a recognized best practice for providing early intervention services to children with a developmental delay or disability. Using this approach, families are matched with a lead early interventionist who serves as the primary provider on a child's team.
Resources
Strong Start's Early Intervention Approach: The Natural Learning Environment Practices (NLEP) Framework: English | Español
Strong Start Family Newsletter
DC Public Library Books From Birth: Register your child to get a free book a month