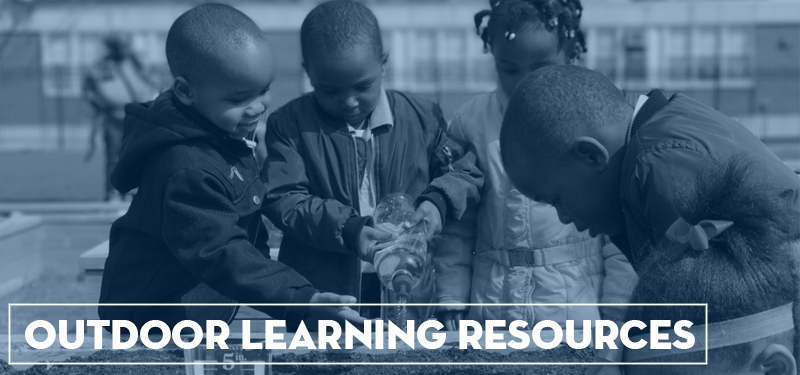 What is Outdoor Learning?
Outdoor learning deepens students' personal relationship to place through experiences that connect to locally relevant content, make observations of nature, or engage in intentional activities that benefit from being in the outdoors and nature.
Examples of what outdoor learning is:
Calculating the number of seeds needed to correctly plant out an area of the garden.
Making nature observations as part of a creative writing exercise.
Participating in an out-of-school-time club that takes action to care for the local watershed such as increasing pervious surfaces and planting native species.
Developing a better understanding of an environmental issue - such as water quality or air pollution - and then generating ideas for how to create change locally.
Examples of what outdoor learning is not:
Recess.
Eating lunch outdoors.
Units on the rainforest or other topics not connected to local community.
Any lesson taught outdoors that does not include connections to the surrounding location through observations of nature or using the outdoor area as context for learning.
Getting Started
Additional Information