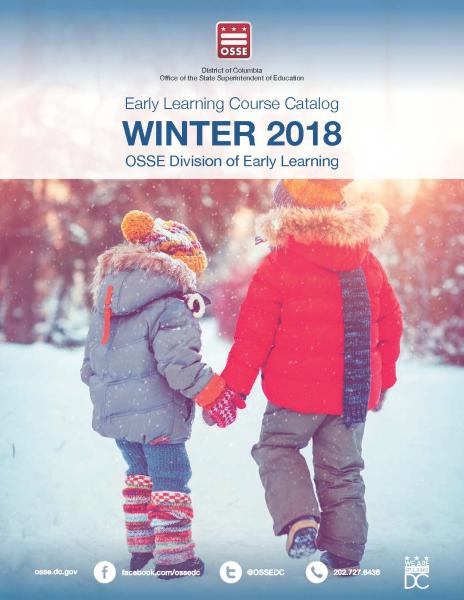 Thank you for your interest in professional development courses offered by the Office of the State Superintendent of Education (OSSE), its partners and contractors, as well as the community of OSSE-Certified trainers. We look forward to providing responsive training opportunities that support your work creating high-quality learning experiences for children of all ages.
OSSE-sponsored offerings are data driven and/or research based. Trainings are selected and prioritized based on a variety of data sources including, but not limited to: community requests and workgroups; analysis of program assessment data; student acheivement data from federal, state, and District sources; Education Service Monitor program reports; licensing inspection reports; the DC Common Core Early Learning Standards; and DC Municipal Regulations 5A Chapter 1.
The Early Learning Course Catalog was developed to provide the early childhood education (ECE) and Out-of-School Time (OST) workforce with multiple opportunities for professional growth and development; opportunities for meeting the yearly continuing education requirements; and opportunities to participate in a District-wide professional learning community.
---
Related Content: Early Learning Services for Providers - Professional Development