OSSE identified seven areas of focus for targeting our state-led investments in recovery and restoration. They are aligned to the District's Roadmap for Recovery as well as OSSE's 2023-25 Strategic Plan.
Click on the icons below to learn more about the strategies employed under each investment and see below for a breakdown of planned and actual spending. Note that these strategies include all state-led investments that have been or will be made from 2020 through 2024 with federal stimulus funds.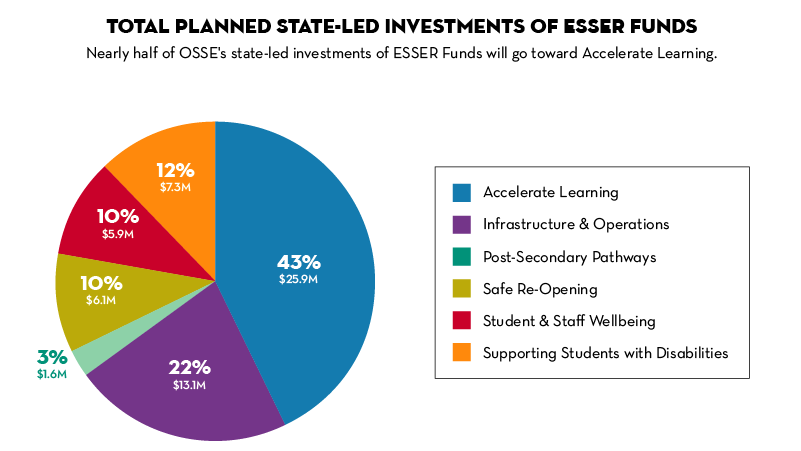 The summary below depicts the funds that have been spent by OSSE toward our state-led investments and is updated quarterly based on expenditures. You can see the total spending across all state-led investments as well as spending by each stimulus law and by investment area.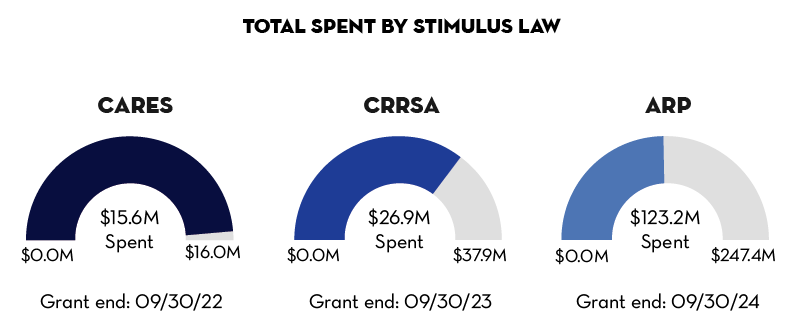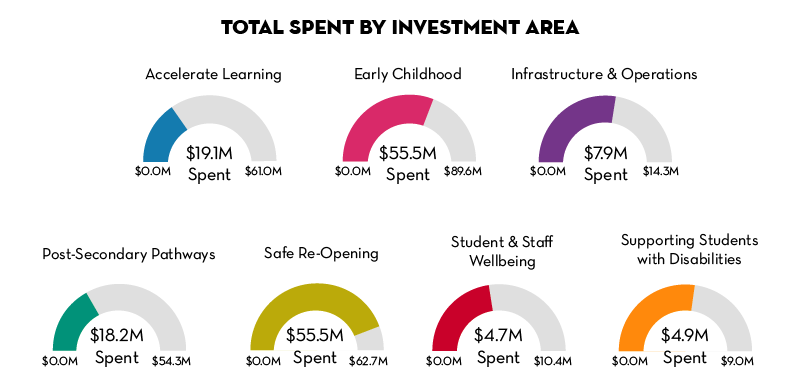 Last Updated August 2023 to reflect expenditures through June 30, 2023. Please note that all numbers are rounded. As a result, some totals may not correspond with the sum of the parts.
See here for descriptions of each federal stimulus law (e.g., CARES).