To support all schools in response and recovery, OSSE has provided equivalent allocations for local education agencies (LEAs) not eligible for funding from ESSER I-CARES, ESSER II-CRRSA, and ESSER III-ARP.
ESSER Equivalent Resources
ESSER Equivalent Grants At-A-Glance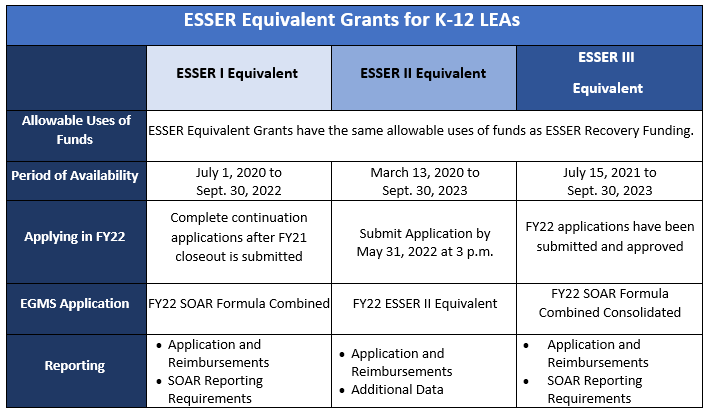 ESSER Equivalent for Early Childhood and Adult Education LEAs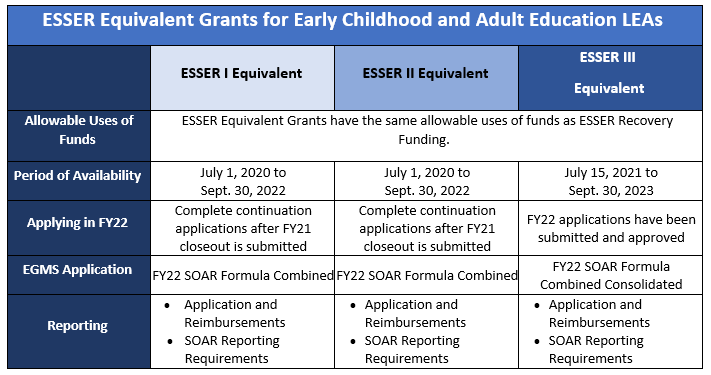 Questions? For more information or questions, please contact [email protected].