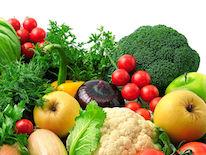 OSSE's Fresh Fruit and Vegetable Program (FFVP) provides a variety of fresh fruits and vegetables as a healthy snack option to all elementary school children in participating schools. The FFVP encourages nutrition education and community partnership, with the goal of introducing healthy, local practices at an early age that may lead to life-long healthy eating habits.
OSSE FFVP Tools
Resources
How to Apply
School Food Authorities (SFAs) can apply for the FFVP through Orchard. Orchard is OSSE's web-based solution that supports online submission of federal Child Nutrition Program applications.
For additional resources, please visit our Training & Resources Page.
Service Contact:
Kimberly Thompson, MS, RD