Wednesday, April 11, 2012
National Report Highlights OSSE, District for Universal Pre-K Access, Services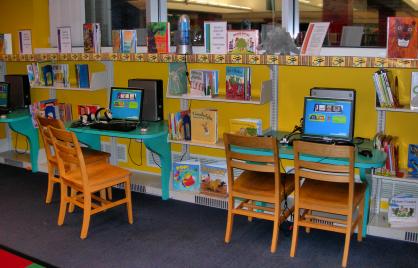 WASHINGTON, DC –The District of Columbia earned high marks exceeding national norms for its early childhood funding, Pre-Kindergarten and Head Start Programs, state-funded universal preschool access and alignment with common core standards of early childhood learning, according to The State of Preschool 2011, an annual report released by the National Institute for Early Education Research (NIEER).
"The findings within The State of Preschool validate both the effort and resources dedicated to early childhood education in our city" said District of Columbia Mayor Vincent C. Gray. "From cradle to career, improving the quality of services for our youngest children is an area I am committed to addressing every single day, and these successes are a great sign of the progress we have made to date."
Highlighting the District's compliance and meeting 8 of NIEER's 10 designated national benchmarks, The State of Preschool report also praised the Office of the State Superintendent of Education (OSSE) for administering statewide early childhood education programming, resources and support to 98 percent of 4 year-olds in District homes, community-based organizations and Public Schools statewide during the 2010-2011 school year.
"OSSE is committed to building a high-quality early education system," said State Superintendent Hosanna Mahaley, noting that the OSSE Division of Early Childhood Education trained and supported nearly 4,000 childcare and Pre-Kindergarten professionals in 2011, while Washington D.C. was ranked first in the nation in Pre-Kindergarten Enrollment and third in the nation for child care center regulations and oversight in 2011 by Education Week and the National Association of Child Care Resource and Referral Agencies, respectively.
"The investments we make on behalf of our children begin at birth, and the NIEER State of Preschool national report shows that not only is early childhood education on the upswing in the District of Columbia, but our Parents are equally confident in the improvements have made."
editor note: A full version of the NIEER State Preschool Yearbook Report is available for download online at www.nieer.org
###