How to Apply
Start the CACFP application process by completing the D.C. CACFP Pre-application Questionnaire before registering to complete an application through Orchard. Orchard is OSSE's web-based solution that supports online submission of federal Child Nutrition Program applications.
New Applicants
Submission Deadline: 30 calendar days after Orchard access is granted.
Final Determination: 90 days from the date, Orchard access is granted
CACFP specialists will review submissions and provide applicants technical assistance throughout the application process. If applicants are unable to finalize the application within 90 days, the CACFP State Agency will not be able to continue with that application cycle.
CACFP Handbook(s): USDA CACFP Handbooks
Child and Adult Care Food Program: Troubleshooting Process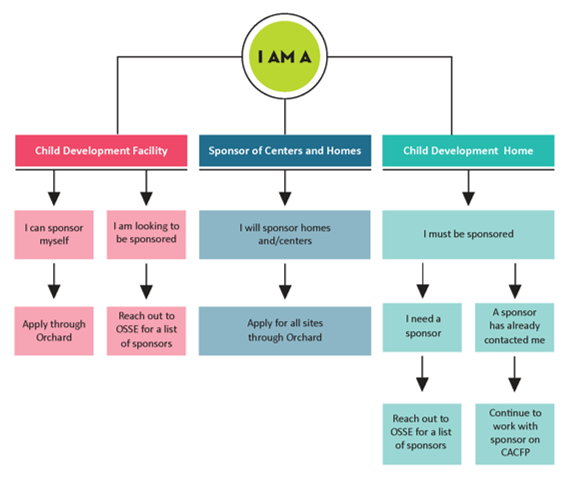 *Printable CACFP Troubleshooting Process
Child and Adult Care Food Program: Applying in Orchard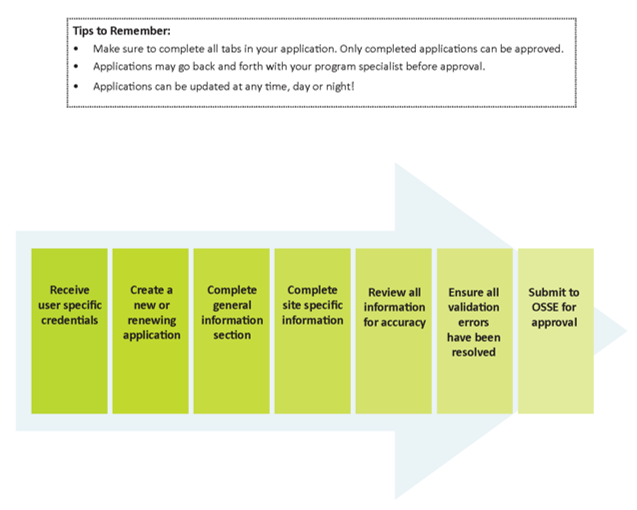 *Printable CACFP Applying in Orchard
---
Related Content: Child and Adult Care Food Program (CACFP)