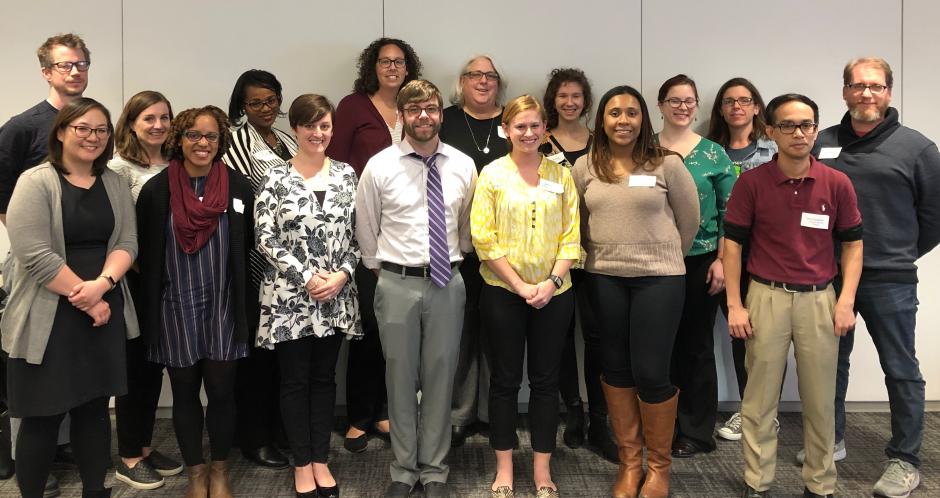 The Office of the State Superintendent of Education (OSSE) is proud to announce the launch of DC's inaugural Superintendent's Teacher Advisory Council. The 15 members of the council are DC teacher leaders who are champions for the profession and are passionate about closing the achievement gap, improving school climate and preparing students for college and career. The teachers represent schools from across the city, including both DC Public Schools and public charter schools.
This group works alongside DC Superintendent of Education Hanseul Kang and provides her and her team insight, feedback and advice on issues that impact classrooms and schools across the city. OSSE has an ambitious vision to close the achievement gap and ensure people of all ages and backgrounds are prepared to succeed in school and in life, and we believe it is critical to elevate teacher voices in our city to reach this vision.
The Superintendent's Teacher Advisory Council will serve as a brain trust to the Superintendent to ensure OSSE's policies are informed by a classroom perspective. Additionally, teachers will share their learnings from OSSE meetings with their networks and colleagues. Teachers serve an 18-month term on the Superintendent's Teacher Advisory Council and meet with the Superintendent on a quarterly basis.
Superintendent's Teacher Advisory Council Members 2019-20