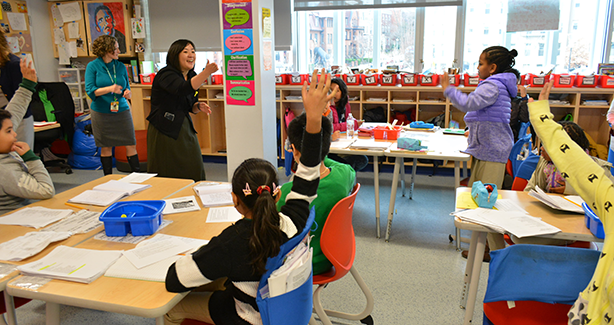 We are excited to share lessons from our first-ever DC All-STAR School Tour, an initiative to celebrate and learn from public schools in DC that are showing outstanding results for students as reported on the DC School Report Card and School Transparency and Reporting (STAR) Framework.
This winter, State Superintendent Hanseul Kang and senior leadership from OSSE visited ten schools across the District, including both DC Public Schools (DCPS) and DC public charter schools. During the visits, the team observed classrooms and participated in roundtable discussions with teachers and school leaders to learn about promising practices. This report is a starting point for recognizing and learning from bright spots across our city. We encourage families, educators and community members to use the report card to connect with and learn from each other.
Read more about the All-STAR School Tour.