Fresh Fruit and Vegetable Program (FFVP)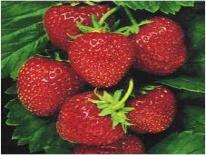 Children in the District of Columbia deserve the opportunity to learn about and be exposed to fresh produce on a regular basis. The Fresh Fruit and Vegetable Program (FFVP) provides a variety of fresh fruits and vegetables as a healthy snack option to all elementary school children in participating schools. The FFVP encourages nutrition education and community partnership, with the goal of introducing healthy, local practices at an early age that may lead to life-long healthy eating habits.
Who is Eligible?
Elementary Schools
Must offer the National School Lunch Program (NSLP)
Must have at least 50% or more of their students certified as eligible for free and/or reduced-price school meals
The Division of Wellness and Nutrition Services will be accepting applications for the Fresh Fruit and Vegetable Program in Spring 2014 for School Year 2014-2015. This is a competitive grant program that must be applied for annually. More information will be available as the application period approaches.
School Year 2013 - 2014
Grant Opportunities
Nutrition Education
Training
Contact Suite #:
4th Floor, Wellness and Nutrition Services