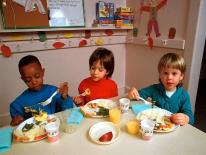 Our Mission:
The mission of the Office of the State Superintendent of Education (OSSE) is to remove barriers and create pathways for District residents to receive a great education and prepare them for success in college, careers, and life.
The Office of the State Superintendent of Education (OSSE) plays many roles in the lives of children, teens, and adults seeking an education in the District of Columbia.  The agency sets statewide policies, provides resources and support, and exercises accountability for all public education in DC. OSSE also ensures that children and families receive year round access to well balanced meals by providing federal reimbursements, training and nutrition education to program participants. It also provides transportation to school for District children with special needs.
OSSE administers programs that fund adult literacy education and  college tuition programs that cover up to $10,000 a year toward paying the college tuition for any qualified applicant living in the District. There are countless programs, recently developed initiatives, and grants received as a result of the work done by OSSE. Please visit the programs area of this website to learn more about all the things OSSE is doing to make sure education in Washington, DC is a region where education comes first.