Meet the First Higher Education Licensure Commission's Student Advisory Committee
The Higher Education Licensure Commission (HELC, Commission) is pleased to introduce the volunteers selected to serve on its first student advisory committee. Congratulations to (from left to right) Shallum Atkinson, Hannah Cundey, Elizabeth Fadl, and Quincy Jallah.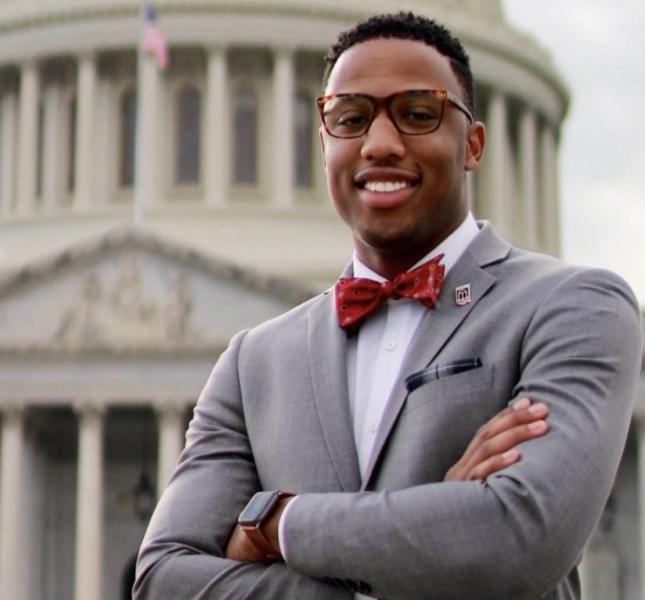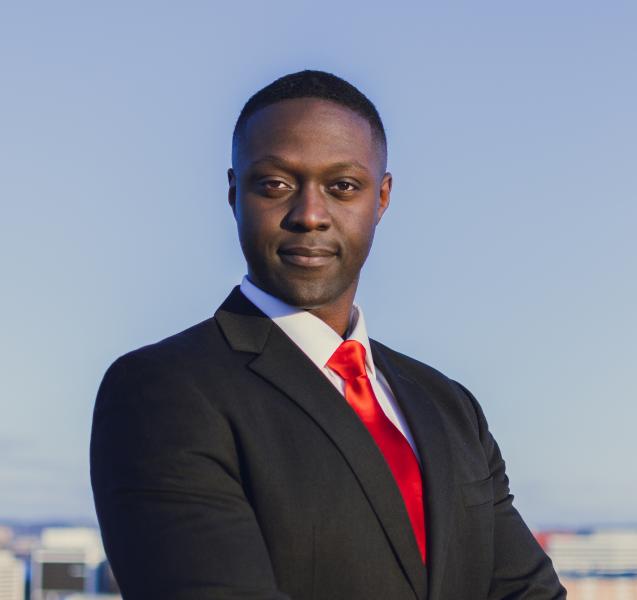 <<Read more>> about the student advisory committee members.
What is the Student Advisory Committee?
The Commission seeks students to advise the Commission on issues and policies related to the student experience in career programs and degree granting institutions operating in the District of Columbia. The committee's sole duty is to advise the Commission. The Advisory Committee has no executive or administrative powers or duties with respect to the operations of the Commission.
The Student Advisory Committee is a volunteer committee that partners with the Commission to share information and direction about improving postsecondary education in DC.
Why should I join the Student Advisory Committee?
Provide input on policies to improve postsecondary education in DC.
Serve the community in a state-level advisory role.
Build your professional network.
Gain and share expertise through professional development opportunities.
Membership Composition and Eligibility Criteria
The committee will include three to five DC students and/or recent graduates that attend postsecondary institutions in DC (preference will be given to residents of DC).
Members of the committee will:
Be a currently enrolled student or recent (within five years) program or degree completer from institutions of higher education approved to operate in DC.
Have a general knowledge of career programs and/or degree granting institution operations.
Engage with the members of their local community.
How to Apply
Persons interested in applying to serve on the Student Advisory Committee should submit the completed application along with his/her resume to [email protected] .
DOWNLOAD APPLICATION: MS WORD | PDF
Ideal Candidate Characteristics
Ability to listen, analyze, think clearly and creatively, work well with people individually and in a group, and provide constructive feedback.
Openness to differing views; a friendly, responsive, and patient approach; community engagement skills; personal integrity; a developed sense of values; and concern for and interest in program development.
Selection and Appointment
In addition to eligibility requirements, the specific skills and experiences of an applicant will be important factors in the Committee selection.
Applications will be considered from students, recent graduates, and relevant stakeholders with demonstrated knowledge of postsecondary education from the perspective of the student experience.
Appointments shall be made in a manner to ensure broad and balanced representation of students or others with relevant experience capable of representing the student experience in postsecondary education.
What are activities I will participate in as a member of the Student Advisory Committee?
Attendance and participation at monthly scheduled meetings.
Attendance at one public meeting of the Commission annually.
Completion of tasks as assigned by the committee.
Review of meeting materials ahead of the meeting.
Ability to ask questions, share ideas, opinions, and experiences.
How often are the meetings? What is the time commitment?
The Student Advisory Committee will meet as needed, but not to exceed once per month. This means that members are asked to volunteer at least four hours per month for one year of service.
Members of the Student Advisory Committee may be reappointed each year.
Appointees are asked to commit to one year of service.
Compensation
All appointments are voluntary. There is no monetary compensation for participation.
To read more about the Commission, visit OSSE's website. Read the general provisions that will guide the Student Advisory Committee.