Last Date:
Details: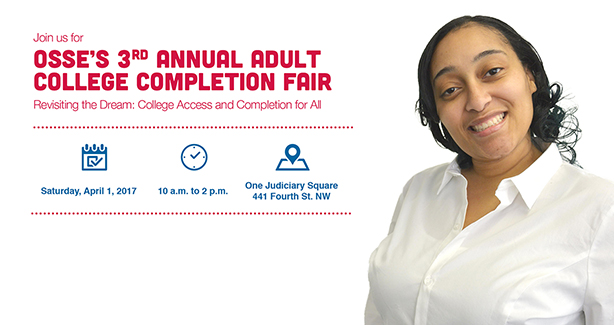 Join us for OSSE's Third Annual Adult College Completion Fair 'Revisiting the Dream: College Access and Completion for All'
Are you age 18 or older and interested in going to college? Did you start college but were unable to finish? If that's you, join us at the fair where you will learn about multiple pathways you can take to start and finish college.
Explore your college and career interests
Complete a degree audit; bring your transcripts and have them reviewed to see what credits might transfer
Discover your postsecondary options
Find a school and learn how to pay for your education
There is no better time than now to start or finish your degree.
For more information or questions, contact Tiffany DeJesus at [email protected] or (202) 741-6415.